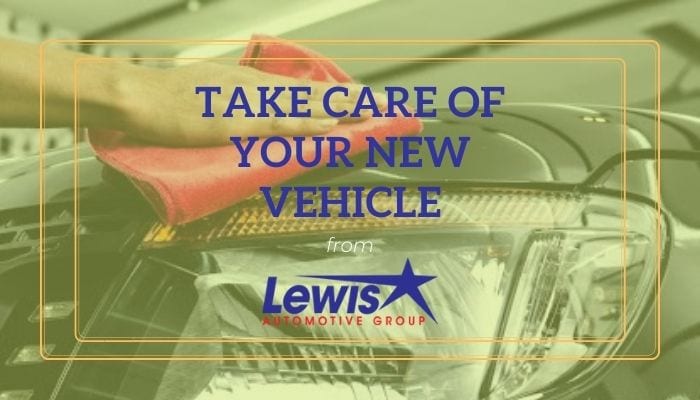 When you purchase a new Dodge, Chrysler, RAM, or Jeep vehicle at Lewis Chrysler Dodge Jeep RAM in Fayetteville, you're most likely going to look into how best to safeguard your investment by doing whatever you can to keep it in excellent condition. Whether you decided on the new 2022 Jeep Wrangler 4x4 SUV, or the new 2022 Dodge Challenger Coupe, the best way to keep your new car looking its' best for years to come is to keep up with regular detailing and maintenance through our Mopar-certified service department in Fayetteville. You can take advantage of our Lewis Guarantee, and make sure that you're getting regular service done with our promise to double the usual warranty time, for extra coverage and value.
If you're going to spend your money on a higher-end or luxury vehicle, especially, you'll want to extend that same level of care when you're picking out cleaning products. Take care of your new Dodge vehicle by only using some of the best and most efficient cleaning products, such as wheel and tire cleaners, the correct soap for the exterior, and choosing between leather or cloth upholstery cleaners for your interior. Regular washing and waxing is the best way to keep your luxury or electric vehicle looking showroom-ready for as long as possible. Your car will also be better able to withstand all the elements that the Arkansas weather systems can throw at it this season with a recent wax on the exterior. You should plan on waxing your vehicle between two and four times a year.
While you can be assured that Jeep, RAM, and our other brands took care of every stitch and swatch on the interior of your new car, truck, or SUV, you'll still want to maintain your car's cabin so it stays looking as fresh as possible and extends the life of the quality materials even more. With a good leather cleaner, a clean towel, and some gentle pressure, you can generally remove most light stains and dirt from leather surfaces. Just be sure not to use too much pressure and accidentally remove some of the color in the process. If you'd prefer to schedule a detailing job with our crew at our Lewis Chrysler Dodge Jeep RAM location, just give your salesperson a call and they'll be happy to guide you through the scheduling process and available pricing.
In order to prevent any dryness or cracking in a leather interior, regular cleaning and conditioning are a must. Keeping the leather properly moisturized, even between detail appointments, can prolong the life of your premium leather seats that much longer, for extra years. Plus, when you decide it's time to upgrade to a newer model, you'll retain even more trade value.
Any more questions on how to properly maintain and clean your vehicle? Give our sales staff a call at (888)910-6362, or stop by our dealership in Fayetteville, AR, and one of our Inventory Specialists will be happy to point you in the direction you need!