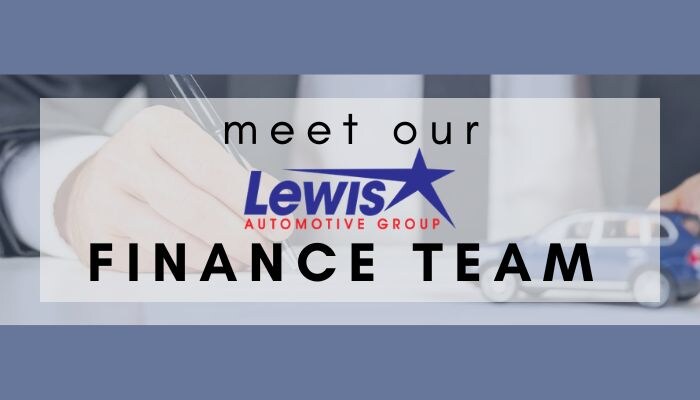 Here at Lewis Chrysler Jeep Dodge RAM, we make it a priority to make sure that our customers have a great, and transparent, car-buying experience with us. One of the ways we do that is to make sure to bring amazing people on board to our team, who are knowledgeable and able to help guide our customers through their vehicle purchase with excellent customer service and skill. One area that we're always sure to pay close attention to is our Finance Center, and so we wanted to introduce you this week to the members of our Lewis Automotive Finance Team.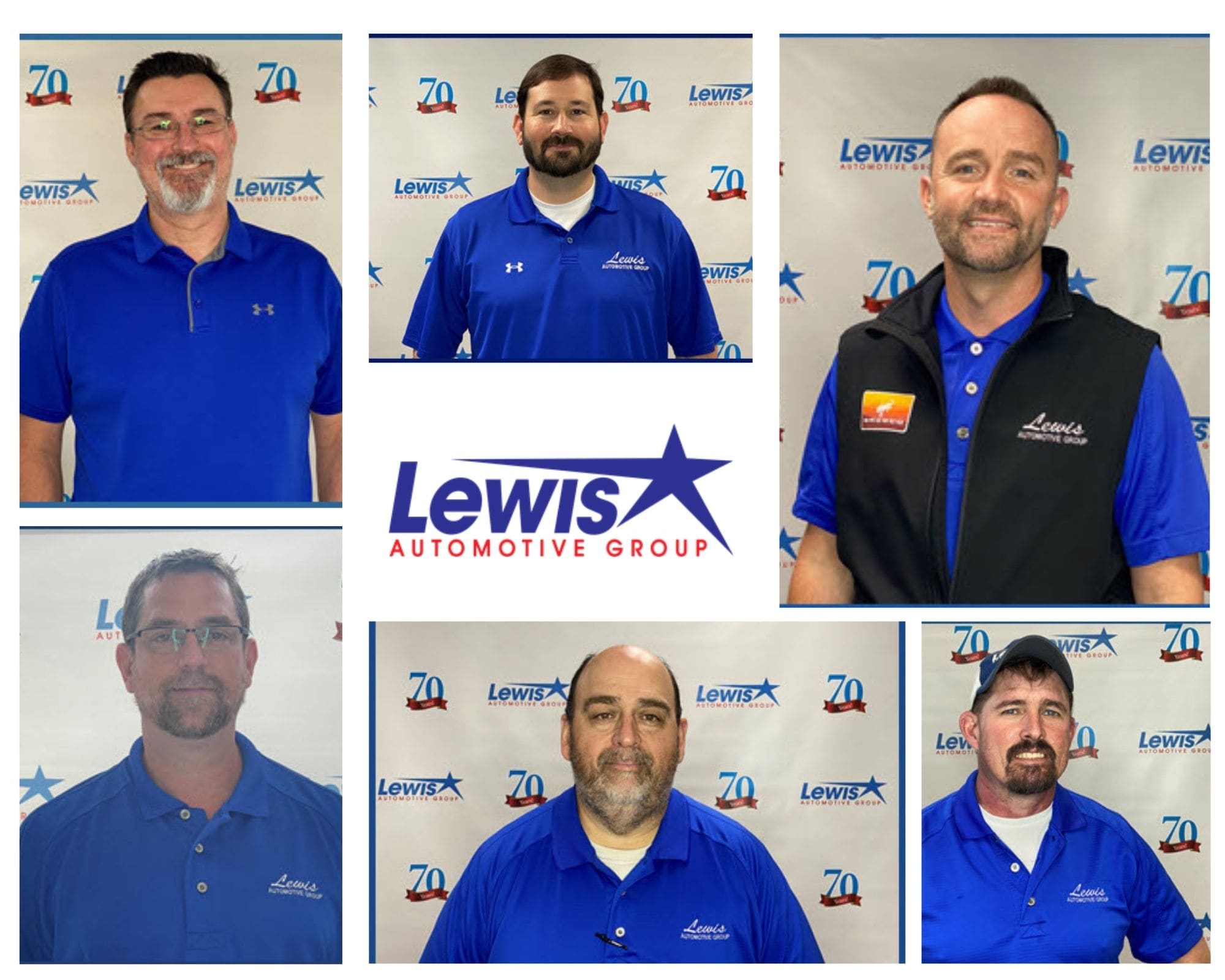 (Clockwise from top L: Scott Hamilton from Springdale Ford; Justin Davis of Lewis Automotive Farmington; Freddie Byerly of Lewis Ford Sales; Toby Gillespie of Lewis's Credit Acceptance Co; Steve Aldama of Lewis Chrysler Dodge Jeep RAM; and Scott Jones of Lewis Ford Sales)

The Lewis Chrysler Dodge Jeep RAM finance department is focused on ensuring your experience with our dealership exceeds your highest expectations. Our friendly finance managers work with people from all over NWA including Fayetteville, Rogers, and Springdale to ensure our customers get the right finance program at the most competitive rates.
We strive to work with each customer to ensure their satisfaction. We have financed customers from Eureka Springs to Fort Smith. Whether you are just down the road, or an hour away from Fayetteville, you can use our quick pre-approval form to qualify for one of our finance programs. Additionally, we provide you with a payment calculator to estimate your buying power and monthly payments.
You may feel like one of the most frustrating and least exciting parts of getting your next car or truck from Jeep or RAM is the process of financing. It can seem like the hoops you need to jump through to finance a vehicle is a time-consuming process that results in unnecessary hassle. Our Lewis Chrysler Dodge Jeep RAM dealer realizes that the process of getting your next new vehicle should be a hassle-free and fun experience. If you're looking to take the hassle out of finding financing deals in Fayetteville or suitable financing options, we're the people to come and see! Here at Lewis Chrysler Dodge Jeep RAM, streamlining the way people shop has been the primary objective for us for over 75 years and counting.
Since most people seem to dread financing through a dealership, we've worked hard to simplify the process. Our Lewis Automotive finance team is staffed with the experts you've seen today who know all the ins and outs of working with vehicle financial services. We're more than happy to walk you through all your various options to determine a plan that suits you. Although some people may try to hide hidden fees or not offer you the flexibility you deserve, we make sure to keep your best interests in mind. With our team by your side and all our car loan deals in Northwest Arkansas, you can easily get into your ideal vehicle without ever having to break a sweat.
Does the thought of becoming the owner of your next car, truck, or SUV seem enticing? Financing through one of our 27 lenders and banking institutions we've created our working relationships with is the best option, since we can negotiate for some of the best rates in the state of Arkansas for our customers. Financing lets you build equity in your vehicle, which means there's a possibility to see a return on your investment at some point if you decide to sell. Since trade values are at some of the highest rates that we've ever seen, with most vehicles appraising at over 40% higher than they did last year, that's a pretty sure bet. Upgrading your vehicle is so much easier as well as you pay down your financed balance, which can cause it to go up in value.
Our finance deals are also another good reason to look into financing with our dealership due to how much money it could potentially save you. As great as this sounds, you might find yourself a bit worried that your past credit issues will make financing a vehicle through us a challenge. However, we do also offer Guaranteed Credit Approval, specifically built to help our customers with less than stellar credit or no credit history at all rebuild their score while driving home in a vehicle they love.
Although our finance experts are always standing by to help with questions you may have, you may not know where to start. It can help to gain some insight before making your way to visit our Northwest Arkansas RAM dealership. For instance, if you don't have a loan but want to finance, you may not have any idea what your budget is. Shopping blind can result in wasting countless hours, which is something to avoid at all costs. Fortunately, clients can get a head start on financing through our financial partners by filling out our online credit application. Getting pre-approved for a loan is the best first step to take towards financing a vehicle due to you being able to determine your loan amount and APR. Once you know the terms of your loan, figuring out an in-depth budget can be done before you even visit our Lewis Chrysler Dodge Jeep RAM dealer! If you want finance experts who can save you time and simplify getting your ideal vehicle, look no further than us.
Although you can search everywhere on the internet or run all over the country to try and find the best new and used car deals in Arkansas, why bother with the hassle? When you come and visit us, we'll make sure that we're your first and last stop on the quest for your ideal vehicle. Due to our versatility, professionalism, and friendliness, we've managed to leave behind many satisfied customers. With so many other people leaving us reviews on how simple we make car shopping, it's plain to see why we're a smart choice when it comes to anything automotive. When you're ready to have an easy way to finance, stop by and visit our Finance Center any time we're open, Monday through Saturday. Feel free to give our Lewis CDJR finance team a call with any questions at (888)910-6362, or come by and see us at 3311 North College Avenue in Fayetteville!