Fayetteville Community Involvement
Lewis CDJR supports Fayetteville communities
Learn more about our local events and partnerships!
Community Involvement
The team at our dealership proudly supports the Fayetteville community. The entire Lewis family has been a part of NWA for over 75 years, and they stay committed to passing on their family values of giving back to the residents of their home state of Arkansas.  They partner with local schools, non-profits, other businesses, and other charitable organizations.  You may even see one of their Ford Mustangs on loan at school events and local parades in cities like Prairie Grove, AR, Farmington, AR, and all over the Northwest Arkansas area.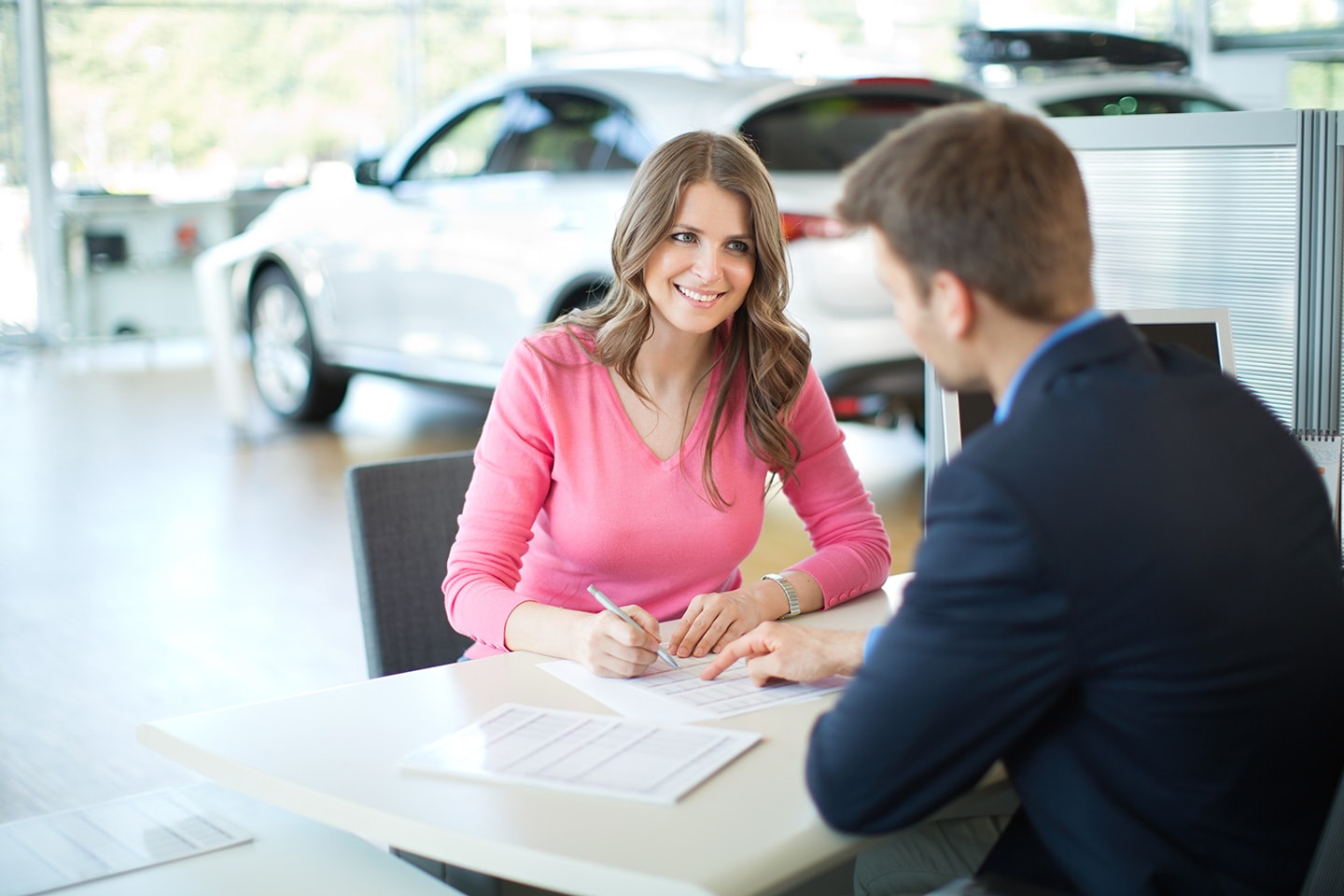 Recent Events at Lewis Chrysler Dodge Jeep Ram
December 2021
Shop with a Cop:
We've been so privileged to partner with the Shop with a Cop program in Northwest Arkansas for years, and we got to hand out our checks to the local police departments again in 2021!  We handed out checks to the Springdale PD, Elkins PD, Fayetteville PD, and Farmington PD, just to name a few of the local police departments we were able to give this opportunity to bring Christmas to the kids in their communities.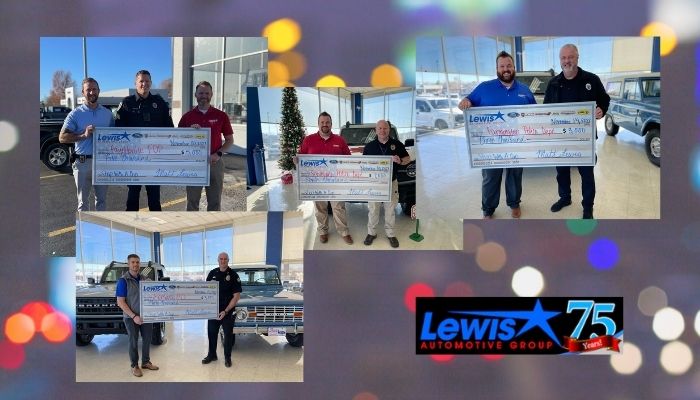 November 2021
Turkey Test Drive Event with Harp's:
Pick out a vehicle. Go for a test drive. Get a free turkey! It really was that easy.  Whether our customers came in and test drove the 2022 RAM 1500 Pickup or the 2021 Dodge Charger, or they just wanted to learn more about our Lewis Guarantee while they were here to see the new features and options on the 2022 Jeep Grand Cherokee L, they earned a certificate to Harp's for test driving a vehicle! They got up to $20 in Harp's store credit for either a Turkey or Ham, to round out their holiday meal with the main course on us!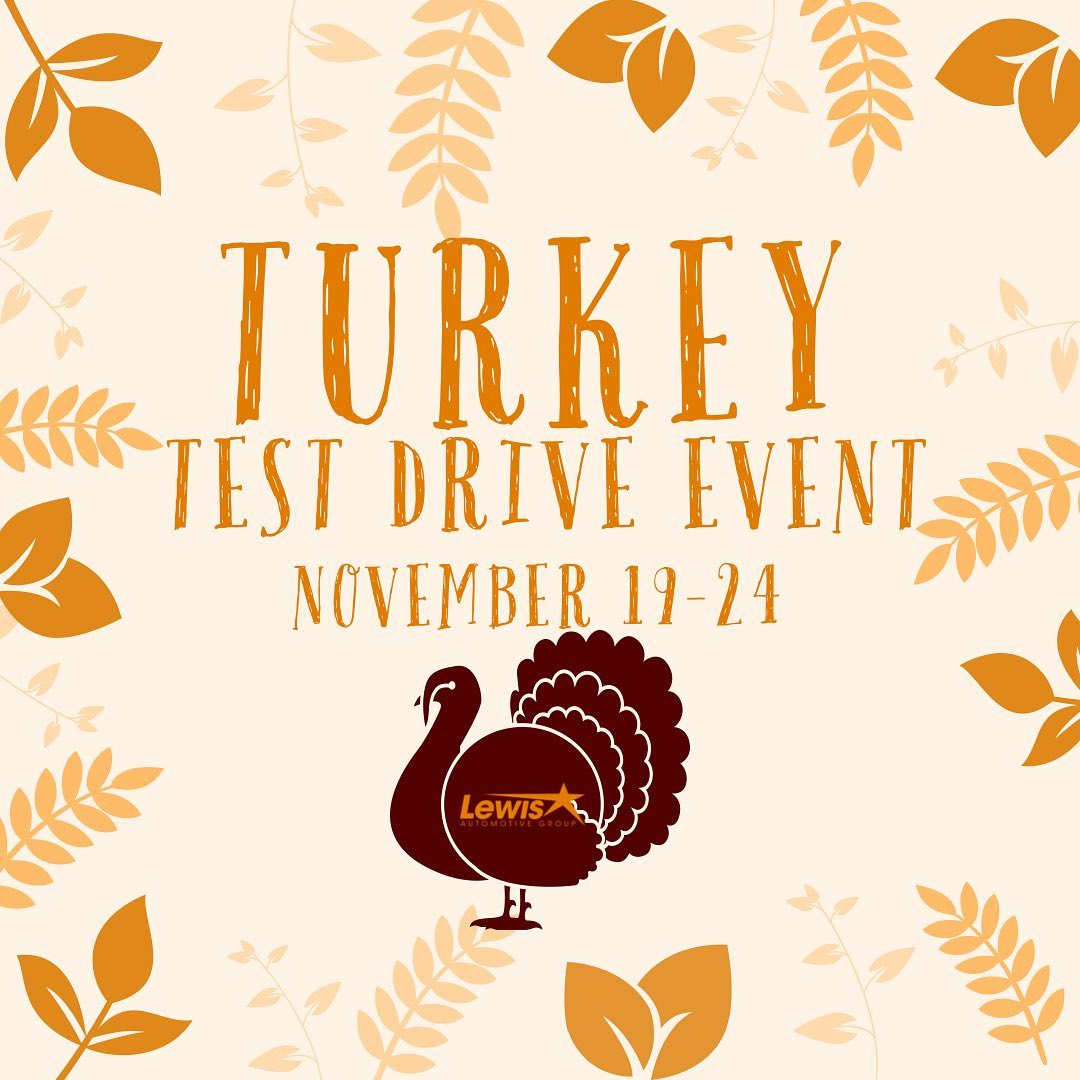 Lewis Chrysler Dodge Jeep Ram

3311 North College Avenue
Fayetteville, AR 72703-3816