Jeep Models for Sale in Fayetteville AR
Jeeps have long enjoyed a reputation for their sporty good looks and rugged endurance. These vehicles are so favored that they are commonly used in law enforcement and even the military.
They also make ideal vehicles for work or personal driving. Come test drive one of the new Jeep models in our inventory when you visit us at Lewis Chrysler Dodge Jeep RAM today.
Benefits of Driving a Jeep in Rogers
What does the Jeep have that other comparable SUVs and trucks lack? In fact, a Jeep can offer a number of benefits that can be difficult to find in its competition.
To start, Jeeps have notoriously long lifespans. They are built to last for decades and be just as useful in the future as they were when they were first built. This means that you'll be getting the most bang for your investment.
Second, Jeeps are designed to be driven off-road. You can easily take any Jeep out into a field or pasture and drive through mud, sand and gravel without getting stuck or bogged down because of poor surface conditions.
Even as lightweight and airy as they are, Jeep models are engineered to be driven in the winter. In fact, they are ideal Springdale winter driving vehicles because most of them have four-wheel drive that lets you travel on icy or snowy roads without any trouble.
Finally, there are many upgrades available for most Jeep vehicles. You can add on winch mounts, LED lights and skid bars to make your Jeep more serviceable, durable and unique.
Jeep SUV and Truck Options near Bentonville
When it comes to buying a Jeep, you have a number of models from which to choose.
The Grand Cherokee and Wrangler are two popular SUV options while the Gladiator offers an all-new design.
Jeep Grand Cherokee
The Jeep Grand Cherokee is equipped with a 3.6-liter V6 engine. It has an eight-speed automatic transmission and is also available with rear-wheel drive. It comes with built-in safety and driving features like:
Side impact beams
Brake assist
Blind spot monitoring
Panic alarm
Towing capacity of more than 3000 pounds
Shop Jeep Grand Cherokee
Jeep Wrangler
The Wrangler also comes with a 3.6-liter V6 engine. It is available with either a six-speed manual or eight-speed automatic transmission. It comes packed with features like:
Forward collision warning
Blind spot monitoring
Adaptive cruise control
Automatic high beams
It also has integrated rear parking assist and a rear backup camera.
Shop Jeep Wrangler
Jeep Gladiator
The Gladiator is a popular Jeep truck model that has a 3.6-liter V6 engine. It is available with either a six-speed or eight-speed manual transmission. Some of the features you will find in the Gladiator include:
Hill assist
Electronic roll mitigation
Stability control
Rear parking assist
Built-in security alarm
Shop Jeep Gladiator
Additional Models
Other affordable Jeep options that you can consider include the Compass, Cherokee and Renegade. These lower cost Jeep models have 2.4-liter engines and nine-speed automatic transmissions. They also are packed with safety features like stability control and anti-lock brake systems.
Purchase and Lease Options
Jeep offers affordable lease and purchase options throughout the year. Some of the specials that are commonly offered include little to no money down at the time of purchase and affordable interest rates.
You can also take advantage of lease options that allow you to buy your Jeep for a low, pre-approved price once you reach the end of your lease terms. The amount for which you can buy your Jeep will largely depend on the make and model.
When you want to initiate the leasing or buying process for a new Jeep, the best place to start is online. You can fill out an application for a lease or financing for the Jeep of your choice. You can also schedule a test drive at your local Jeep dealership by going online today.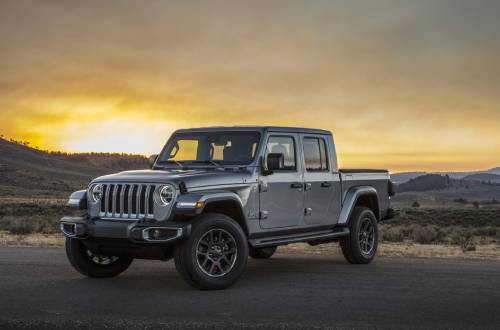 Hours
Monday

08:00AM - 07:00PM

Tuesday

08:00AM - 07:00PM

Wednesday

08:00AM - 07:00PM

Thursday

08:00AM - 07:00PM

Friday

08:00AM - 07:00PM

Saturday

08:00AM - 07:00PM

Sunday

Closed